About CEF Mid-Columbia
Staff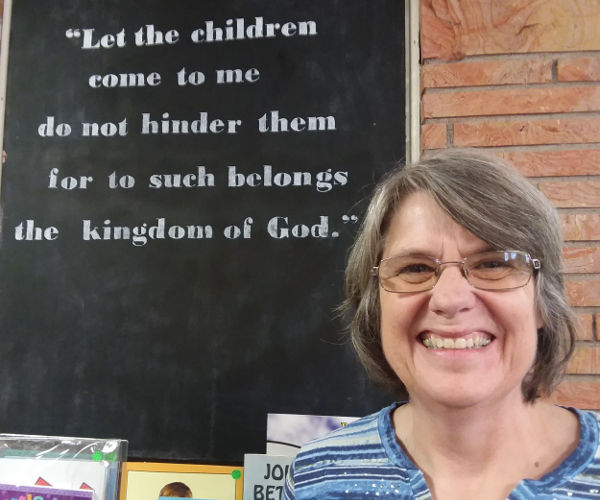 Julie Fritts, Local Director
[
Contact Julie
]
Julie accepted Jesus as a child of seven and knows that a child can personally know Jesus as their Lord and Savior. This is the reason she said YES to being the Director of Mid-Columbia CEF in 2008. As Director, Julie oversees the training of teachers in the Good News Club curriculum, visits churches to tell of the work of CEF and how they can be involved in reaching the children in their community, and even gets to have "feet on the ground" by being involved in three Good News Clubs. God is doing mighty things in the Mid-Columbia and you can be a part of that by impacting children for eternity through Good News Clubs and 5-Day Clubs in your community.
Lorna Van Hee, Office Manager
[
Contact Lorna
]
My name is Lorna Van Hee. I was raised in a Christian family and became a Christian at an early age. My husband and I have 3 adult children, and recently moved from Medford, Oregon to The Dalles. I heard that CEF was hiring for office staff, so I applied and have been here almost 3 months. CEF has long been a part of my life. My Mom was a CEF teacher and later my sister was a Director in CEF. I am glad to be working with CEF and excited to be able to help out in Good News Club as well.
Evelin Herrera, Children Ministries Specialist
[
Contact Evelin
]
Hi, My name is Evelin Herrera. It is my honor to be part of CEF Ministries. Attending CYIA as a youth has impacted my life in many ways. Part of that has equipped me to share the good news with families, co-workers, and children. I have seen people give their lives to God and that has brought me so much joy. I can recall many of the teachings and seriousness of God's Word taught. Especially, one of the former Director, JuDee Clark, who not only taught with seriousness, but with a respect for God's Word and God, so I want to follow our Lord Jesus Christ's command "Then Jesus came to them and said, 'All authority in heaven and earth has been given to Me. Therefore go and make disciples of all nations, baptizing them in the name of the Father, and of the Son, and of the Holy Spirit, and teaching them to obey everything I have commanded you. And surely I am with you always, to the very end of the age.'" ~Matthew 28:18-20 It is my prayer that families will be saved from bondage, and the captives set free, just like Jesus did for me, and that children in schools will hear the good news that God Loves Them!