About CEF Mid-Columbia
Staff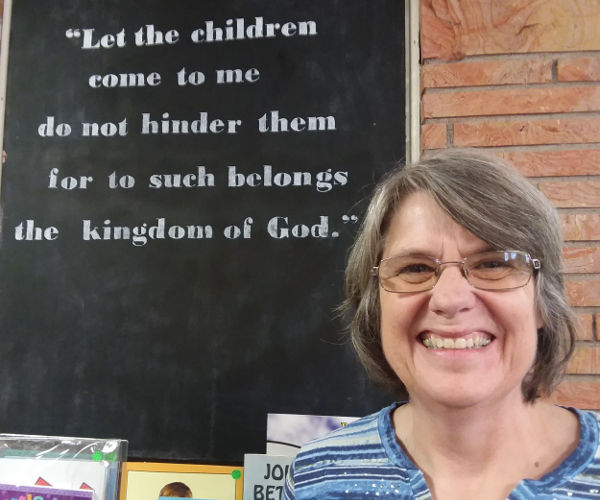 Julie Fritts, Local Director
[
Contact Julie
]
Julie accepted Jesus as a child of seven and knows that a child can personally know Jesus as their Lord and Savior. This is the reason she said YES to being the Director of Mid-Columbia CEF in 2008. As Director, Julie oversees the training of teachers in the Good News Club curriculum, visits churches to tell of the work of CEF and how they can be involved in reaching the children in their community, and even gets to have "feet on the ground" by being involved in three Good News Clubs. God is doing mighty things in the Mid-Columbia and you can be a part of that by impacting children for eternity through Good News Clubs and 5-Day Clubs in your community.
Jackie Miller, Office Manager
[
Contact Jackie
]
Jackie has a love for children. She has worked with children as a Pre-School teacher, volunteer in schools, Sunday School teacher, and currently as a Good News Club teacher. Jackie has been the Office Manager with Mid-Columbia CEF since December of 2007. She uses her book-keeping abilities and organizational skills to keep the office running smoothly. All this so that children would know Jesus.
Mark Dunagan, Field Worker
[
Contact Mark
]
Mark has a heart for the lost and a heart for children. Mark came on staff for Mid-Columbia CEF in October of 2017. When money was given to reach the children of Klickitat and Skamania counties right across the river in Washington state, Mark said YES to God's call. Since that time, Good News Clubs have started at Goldendale Primary School in Goldendale and Hulan Whitson Elementary in White Salmon. 5-Day Clubs and Christmas Party Clubs were also used at outreaches in these and other communities in these Washington counties. Mark's vision is to see Good News Clubs in ALL the communities in Klickitat and Skamania counties. If you live in these counties, your too can be a part of bringing children the Gospel in these areas too.